---
YOU NEED SUPPORT? WE ARE READY TO GO!
The current situation naturally means change.
Projects are postponed, the familiar and the established are suddenly gone.
We – the liquid film production – still do not throw the shotgun into the grain. We see the corona pandemic as a challenge and as an opportunity.
With new solutions and a passion for media production, we are there for you. We support you communicatively. So that you can visually realize your ideas and stories with us.
Meetings are initially only possible via telephone or video chat and we ask for your understanding. Even shooting is currently only possible to a limited extent and only under the strictest hygienic requirements.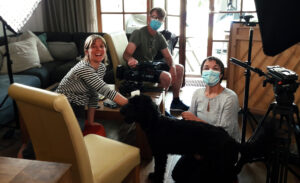 ---
DEFINITELY CORONA WE CONTINUE AND DO NOT STAY AT STILL.
Different – yes! But not necessarily worse.
Do you need support for the implementation of video clips for social media channels? In the area of ​​animation 2D? Or a real film via remote? Or a color correction, a color grading for your video?
We coach you (via live connection) on site so that you can realize your film with your iphone, for example. From us you get tips and tricks for the implementation of your project. You shoot and we are virtually there and together we create the pictures you need for your story.
You send the film material to us (e.g. via Wetransfer) and we take over the editing, color correction, grading, sound design, sound, graphics and much more. and implement your project in the appropriate format including inclusion in the World Wide Web.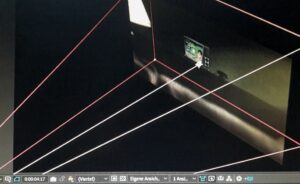 ---
MUST IT BE A FILM?
Not necessarily, there are so many different formats available in the audiovisual media for the implementation of your story to reach your audience precisely. This can be done using photo design and graphics to implement your story and brand in the best possible way, or through animation or even a new website. Do you need help with the implementation of videos for class? We are also happy to help you there.
No project is the same and that's a good thing. We are used to finding solutions. So that your story is visually put in the best light to communicate with your audience.
---